Hi everybody!!
Hope you have a great weekend and enjoying the last bits of it, I already had a very good one with the company of my lovely Alexandra! And today I´m going to talk you about a little but nice discovery that I´ve recently made (this week). Seizing the 3 for 2 offer on Superdrug, I decided to give it a go to the Power Pout, that look so similar to the Chubby Sticks of Clinique.
Power Pout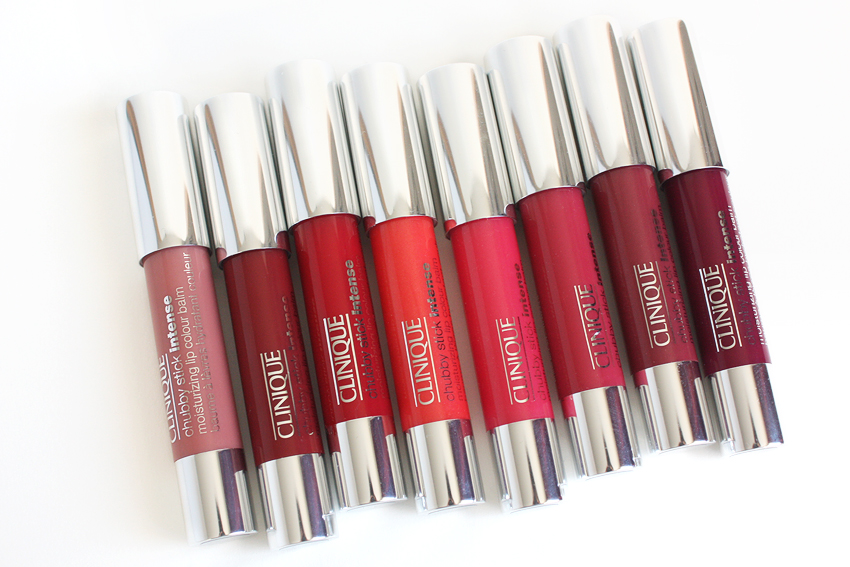 Chubby Stick
As you can see, the design is pretty similar, but when I tried the Chubby Sticks what I didn´t like at all it was that the pigmentation was so sheer, and I was expecting something with more color. But the other day when I tried the Power Pouts I got very impressed about the pigmentation, so I gave an opportunity to one of them, and is the color Runway (a orangy red color).
I applied it on top of So Chaud of MAC, and it really smoothes the mate finish of this lipstick, feels so good and it last on my lips almost 6 hours! And it really gave to So Chaud a little bit more of an orangy tone, so it looks so gorgeous.
Later, in home I gave it a try without lipstick underneath, and it last for two hours almost 3. It´s not a very sheer finish, it gives you a nice color, but not with a very glossy finish.
I really recommend you this product, because it complements so good a lipstick and it looks so nice by itself (plus is super cheap! 3 pounds!)
Hope you like this blog, see you on the next!
Lor.